Metal Welding Repair is a vital cost-saving service.
Welding repair of stainless steel and aluminum will get your equipment up and running again while avoiding complete replacement. Repairing broken components in the field requires mastery in these areas:
Cutting and removing failed components
Preparing new part or joint
Welding new components and clean up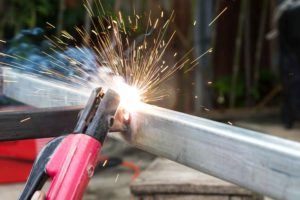 Contact Us About Our Welding Repair Services
If you are in need of metal welding repair or maintenance for your equipment, contact the team at Lux Metals. Our team of experts can quickly and efficiently repair anything from heavy equipment to small issues that need attention.