Full-Service Machine Shop in Santa Rosa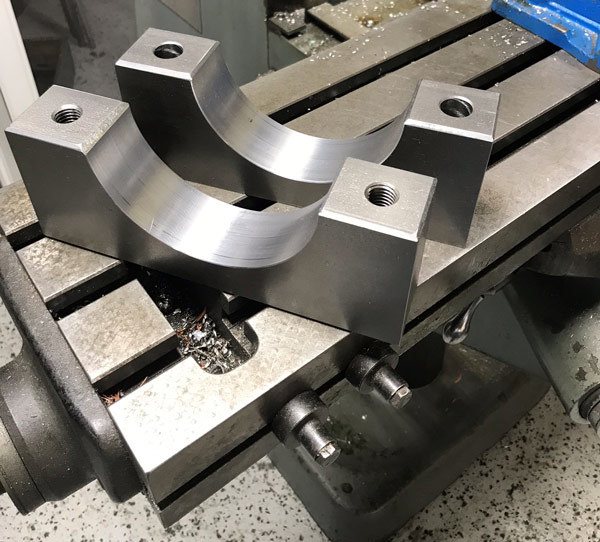 Our customer oriented and highly skilled machine shop team can produce top quality products that are difficult to match. Our goal is to provide unparalleled service.
At Lux Metals, we offer a wide variety of metal services and have the experience, skill, and expertise to handle any job with precision and efficiency.
From custom metal fabrication for high-end homes to production fabrication of multiple parts and industrial metal supply such as aluminum sheet metal, our high quality and fast turn around will speak for itself.
Our Machine Shop Equipment
Amada Shear up to 12′ lengths – 24ga to 1/4″ capability
50 Ton Niagra Press Brake
150 Ton Niagra Press Brake capable of lengths up to 14′ and bending up to 1/4″ material
Flow Water Jet w/ 4′ X 8′ table
Fadal 4060 CNC 3 Axis Machine Center
Bridgeport CNC Upright Mill
Engine Lathe capable of Metric and Imperial threading and machining
3 Stations of MIG and TIG welding equipment for Aluminum, Stainless Steel, Steel, Copper, Bronze, Galvanized, and Zinc welding
2 Horizontal and 1 Vertical band saw capable of saw cutting frames for miters or stock lengths up to 10″
Strippit 30/30 Single-Station Punch
Gibbs, CAD, and Vector Software for Parts Design
Our Manufacturing Capabilities
From prototype to production. In shop or on-site. Whether 1 part or 1000. We are the purest form of machining shop you will ever see. We can shear it, form it, machine it, punch it, weld it, and finish it.
If you need it, we can make it:
High Precision Parts
Commercial Metal Studs
Drywall End Capping
Chimney Caps
Cap Flashing
Stainless Steel Countertops
Backsplashes for Stoves
Pot Racks for Island Countertops
Kitchen Hoods
Handrails
ADA Compliant Handrails
Acoustical Ceiling Trim
Low Wall Posts
Brake Shapes for Glazing Industry
Materials We Can Fabricate
Sheet & Plate Stainless Steel
Carbon Steel
Aluminum
Bronze
Copper
Zinc
Plastics of All Types
Stainless Steel Angle
Steel Angle
Aluminum Angle
Tubing of All Types
Solid Stock Materials
Contact our Machine Shop
Contact the Lux Metals team to learn how we can make your metal fabrication project a reality. Our customers trust Lux Metals' experienced machine shop to provide a fast-turnaround on their project and produce a quality product for their needs.
Visit our Santa Rosa Metal Shop.